Entire Course Collection of Institute of Beauty & Makeup for Only £99 – Offer comes 'Once in A Lifetime.'
iBeauty presents the ultimate Offer – a complete charm collection! Learners will get the opportunity to purchase all courses for only £99! Yes, you heard it right. That's 64 chances to upgrade your skills and take your career to the next level. This offer is for a limited-time-only though, so grab your card and enrol now!
Institute of Beauty & Makeup is a leading professional development platform for beauty, interior design, diet and nutrition courses. Industry experts design our premium courses, and you have the chance to learn in-demand skills for a fraction of the price! We're giving you Lifetime Access to All of our Courses for only £99 – think of all the career-boosting knowledge you'll gain!
These courses are broken down into several manageable modules so that complete beginners can easily grasp each concept – from the fundamentals to the more advanced aspects of the course. Not only will you learn up-to-date techniques and best practices, but you will gain both practical and theoretical knowledge that can be easily applied in a real-life context.
Wait no more! The chance is at your fingertip! Click the "Take This Course" Button and unlock the Box of Opportunities.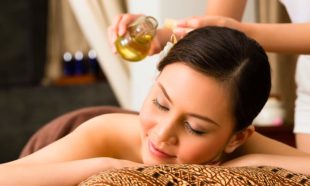 This Beauty & Makeup Entire Course Library for Only £99 would be perfect for anyone looking to be a professional and get credentials. It is also great for practising professionals who gained practical knowledge but lack recognised credentials to vouch for their skill. This Beauty & Makeup Entire Course Library for Only £99 will boost your career with the CPD Accredited certificate you will receive upon completion.
Through our accredited courses, you can show your commitment to improving skills and professional development. The certifications we provide will improve your job prospects and enhance your career outcomes. Upon completing your course, you can claim PDF certificate for only £4.99 and a printed hard copy for only £9.99.
To obtain the course completion certificate, you have to attend an assessment exam at the end of the courses. This is an automated, instant MCQ exam which tests the knowledge you achieved through your learning. First retake is on the house, if you need, as a promotional offer!!!
All of the courses in this bundle is fully accredited by CPD. Rest assured with our accredited courses, because we strive to provide up-to-date skills and knowledge to help you become more competent and effective in your field of interest.
Upon successfully completing the course, learners will have the necessary skills and practical knowledge to pursue a career in the beauty industry. Related careers in this field include:
Course Reviews
5 stars

5

4 stars

1

3 stars

0

2 stars

0

1 stars

0